Feinstein: Assault Weapons Should Be Illegal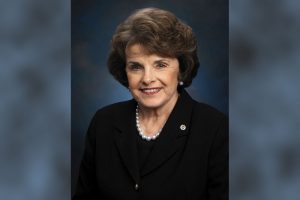 Dianne Feinstein

View Photos
Washington, DC — A California Senator is leading an effort to ban 157 types of military style assault weapons.
Diane Feinstein has introduced the "Assault Weapons Ban of 2013." The legislation would also ban a group of assault weapons that can accept a detachable ammunition magazine. In addition, it bans large capacity magazines and feeding devices that hold more than 10 rounds of ammunition.
Feinstein states, "It's time for Americans to stand up and tell the gun manufacturers that the lives of our children are more important than their profits, and get these dangerous weapons out of our schools, our workplaces, our malls and our theaters."
California already has many laws in place regarding assault style weapons. The new laws would cover the entire U.S. Feinstein claims that it should not impact people that use guns for hunting or household defense.
Other provisions:
-Requires grandfathered assault weapons to be stored safely, using a secure gun storage or safety device.
-Prohibits the sale or transfer of high capacity ammunition feeding devices currently in existence.
Gun control has been a controversial issue over recent weeks. On Wednesday, Tuolumne County Sheriff Jim Mele spoke against the idea of passing new gun laws that would infringe on law abiding citizens. Click here to view the earlier article.