School's Charter Renewal Hears Support As Its Practices Get Rebuked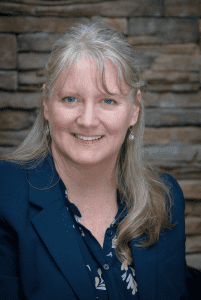 Cathy Parker Tuolumne County Superintendent of Schools

View Photos
Sonora, CA – A Mother Lode charter school under scrutiny got public hearing accolades and received another non-compliance letter from the agency responsible for its oversight.
Tuolumne County Schools Superintendent Cathy Parker says the vast majority of comments made Monday night at a special meeting to hear from the public about Foothill Leadership Academy's (FLA) five-year renewal application were supportive, strongly so in fact.
She recounts that 22 families were among those who spoke from which parents and students shared their thoughts. Curtis Creek School District officials, teachers, and a few interested community members also chimed in.
"[The turnout] was not as large as we were expecting and I am glad we had it in the Sonora High school Library, because it gave us more space," Parker confides. "Actually, the meeting took one hour and everybody had an opportunity to speak."
Asked if her Board of Education (BOE) office has any current oversight issues with FLA, she replies that her office sent an MOU noncompliance letter to its board, which may well speak to it at its rescheduled meeting tonight. What triggered the letter were multiple information requests by BOE staff members that went unanswered — with documents still outstanding. She characterized the missing materials are relating to financial and accountability records with a special emphasis on FLA's School Accountability Report Card, which is required under state ed law.
At A Loss To Explain School's Pattern Of Noncompliance
About the continued lapses, she comments, "The only thing I can compare it to is [compliance from] other districts, because charter schools are public schools, and we do not have delays in requests in requests for materials that we need to conduct our oversight." She notes that while FLA is required to provide her office with more documents as it is under her direct oversight, it is not an excuse.
Parker further points out that her staff sends advance communications constantly to remind county schools of what they will need in the way of oversight and compliance materials. She admits, "I have never had the experience of just not having a response, which is what prompted the noncompliance letter…but if I was asking for a renewal I would be sure to make sure that I am in compliance with my MOU."
With regard to a deadline for more public input, Parker says comments are welcome all the way through to the BOE trustees' meeting on April 1 when it will decide whether to approve the FLA renewal charter. Interested parties can make in person input there or on March 11, when FLA leadership plan to make a 15-minute presentation to the BOE. BOE members or staff can also receive comments via email. Parker adds that staff can take directly record comments at their office.
"We are doing our complete due diligence on this [charter renewal] and I have read the renewal petition several times and I know it pretty well at this point and have staff members working on different components to do some more research on them," Parker states. "Once we receive feedback from our attorney, we will consult and put together our report and provide it to the county board."
While Parker's staff report and recommendations to the board must be made publicly available 24 hours ahead of the April 1 meeting, she says she hopes to have it out just ahead of the one-week spring break that ends April 1, the first day back at school.