Jamestown Man Clocked At 100 Plus MPH On Mono Way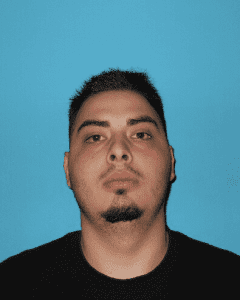 Anthony Bestlopez

View Photos
East Sonora, CA – Concern motorists driving along Mono Way called Clarke Broadcasting detail that a car was flying down the roadway during the evening commute.
We called Tuolumne County Sheriff's Officials regarding the reports and spokesperson Sgt. Andreas Benson relayed that an arrest was made in the incident. She detailed that just before 4 p.m. a white Cadillac blew a red light and going over 100 mph flew by a northbound patrol vehicle on Mono Way at the intersection near Sonora Ford. The deputy also observed the driver passing other vehicles over the double-yellow lines, according to Sgt. Benson. When the deputy caught up to the sedan near the Hess Avenue intersection in East Sonora he turned on his lights and siren and then the driver pulled over.
Behind the wheel was, 21-year-old Anthony Bestlopez of Jamestown. When questioned as to why he was going so fast, Sgt. Benson relays, "He said he was going to his friend's house." She also adds that he gave "no other real explanation" for his erratic driving.
Bestlopez was arrested for reckless driving. His bond was set a $5,000 as it is a misdemeanor offense. Sgt. Benson reports that alcohol and drugs did not play a role in this incident.