Governor Brown Grants Executive Clemency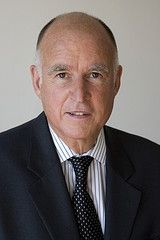 Jerry Brown

View Photos
Governor Jerry Brown announced that he has granted 143 pardons and 131 commutations.
Brown was Wednesday's KVML "Newsmaker of the Day".
Individuals who have been convicted of a crime in California may apply to the Governor for a pardon. Those granted pardons all completed their prison sentences years ago and the majority were convicted of drug-related or other nonviolent crimes. Pardons are not granted unless they are earned.
A gubernatorial pardon may be granted to individuals who have demonstrated exemplary behavior and have lived productive and law-abiding lives following their conviction. The process includes eligible individuals obtaining a Certificate of Rehabilitation, which is an order from a superior court declaring that a person convicted of a crime is now rehabilitated.
When a pardon is granted, the California Department of Justice and the Federal Bureau of Investigation are notified so that they may update their records on the applicant. The pardon is filed with the Secretary of State and the Legislature, and it is a public record.
Individuals currently serving a sentence for a conviction by the California courts can petition to have their sentence reduced by applying for a commutation. In the majority of these commutations, the individuals have been granted the opportunity to make their case before the Board of Parole Hearings, which will determine whether they are ready to be paroled.
Additionally, Brown issued an order regarding the pending application for executive clemency submitted by Kevin Cooper, which directs limited retesting of certain physical evidence in the case and appoints a retired judge as a special master to oversee this testing, its scope and protocols. This order comes after the administration requested additional information from Mr. Cooper's legal counsel and the San Bernardino County District Attorney's Office earlier this year and thoroughly reviewed the record.
The "Newsmaker of the Day" is heard every weekday morning at 6:45, 7:45 and 8:45 on AM 1450 and FM 102.7 KVML.