Mid-October Weekend Events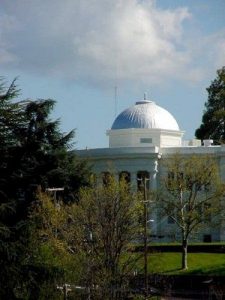 Sonora, CA

View Photos
Mid-October events offer a variety of fun fall events but it is also time to say goodbye to the Sonora farmers market. This Saturday enjoy the fruits, vegetables, honey, flowers, baked items, hand-made shopping bags and other items one last time at the last Sonora Farmers Market of the season.
"Out On A Limb" Story Slam Contest will be held at the Murphys Old Schoolhouse Friday evening. The Mother Lode Storytelling Guild and Community Sponsors invite the community to "stick your neck out in front of a live audience and tell your almost true tale." Promoted as a night of laughter, wild ideas and insights, there will be cash prizes and an award for best storyteller. Details are here.
Get inspiration, education and encouragement at the Sonora Opera Hall this Friday night. Empowering Women Strengthening Communities is a free community event featuring three women speakers and information about community resources. The event is hosted by the Center for Nonviolent Communication (CNVC) partnering with Women Helping Other Women (WHOW) a new local non-profit supporting women. Details are here.
This Saturday is the Habitat for Humanity House Party at The Dome. Take an interactive tour of the historic dome, more details are in the event listing here.
Murphys Diggins Fall Craft Festival is this Friday and Saturday. The event listing is here. There is also a rummage sale called Rummage to the Rescue to benefit the Humane Society of Tuolumne County. Details are here.
The 41st Annual Mountain Heirloom Quilt Faire will be held at Ironstone Vineyards, as detailed here.
Saturday is also the 8th Walking Dead Sonora also known as the Zombie Walk Fundraiser. Participants can take part in the "killer raffle" with 100% of the proceeds to be split between ATCAA Food Bank and The Humane Society of Tuolumne County.
The event offers free zombie make-up starting at 2PM, a free zombie/survivor photo booth, a costume contest, kids zone with zombie hand and brain toss games, and zombie coloring pages. Details are in the event listing here.
Hurst Ranch is hosting the Farms of Tuolumne County Pumpkin & Zucchini Weigh-In.
In Historic Downtown Angels Camp wear a costume to participate in the Mark Twain Wild West Fest. Starting Saturday at 10AM the event promises it will be "inimitable, immersive, description-defying, high-camp and whimsical." Expect non-stop music, roving street performers, honky-tonk piano players and dance hall girls; beer, wine and food; shoot-out reenactments, gold miners, their encampment and gold panning demonstrations; and street vendors of all descriptions including arts and crafts, food, beer and wine. Interactive activities and contests will be available for kids too, admission and parking are free all day.
Saturday is also the Wine Ride and Fundraiser at the Motherlode Ranch, a fundraiser for home renovations on a 9 bedroom aging home for 14 individuals with intellectual disabilities. Details are here.
Saturday Adult & Teen Challenge Jamestown presents Hope in the Mother Lode. The dinner event will have two seatings, live music, speaker Rick Souza and more as detailed here.
Other fall events include Railtown 1897's weekend Harvest Haunt Express train rides, performances of Intimate Apparel at Sierra Repertory Theater and every Saturday in October Indigeny is hosting the Annual Harvest Festival. Details are here.