TCTC Board To Vote On Budget And Grossi's Contract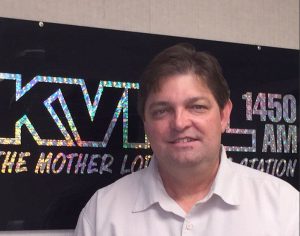 Tuolumne County Transportation Council's Executive Director Darin Grossi

View Photos
Sonora, CA — The Tuolumne County Transportation Council will vote on extending its employment agreement with Executive Director Darin Grossi through the year 2024.
It is on the agenda for Wednesday's TCTC board meeting. The council serves as a joint powers transportation authority between the City of Sonora and Tuolumne County. Grossi was first appointed to lead TCTC in July 2010 and this would mark the fourth time his employment agreement has been revised. His current contract is set to expire at the end of next June. His base salary will be just over $148,000 with other benefits added, such as a vehicle and cell phone allowance.
The TCTC Board will also finalize the 2018/19 fiscal year budget. Total expenses are anticipated to be around $2.4-million. In addition, there will be a public hearing on transit needs that exist in the county and a presentation on access improvements to Chicken Ranch Casino from Highway 108/49.
The meeting begins at 3pm this Wednesday in the Tuolumne County Board of Supervisors meeting room at 2 South Green Street.