Sonora Man Arrested For Child Pornography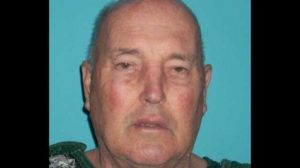 Robin Awalt

View Photos
Sonora, CA – An investigation that lasted several months, led to a raid on a Sonora man's home where evidence of child-related sex crimes were found.
Armed with a search warrant, detectives from the Tuolumne County Sheriff's Office Investigations Division were able to search 75-year-old Robin Awalt's home. Inside they found the evidence they were looking for and also took several devices from the house for further investigation. However, exactly what they found is not being divulged.
Awalt was booked into the Tuolumne County Jail. He faces charges for manufacturing child pornography and other child-related sex crimes. Sheriff's spokesperson Sgt. Andrea Benson noted that due to the sensitive nature of this case and the victim's privacy no further details are being released at this time.