Governor Signs Plastic Straw Legislation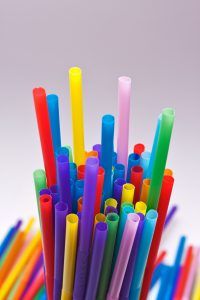 Plastic Straws

View Photos
Sacramento, CA — If you want a plastic straw at a restaurant in California, you will soon have to specifically request one.
Governor Jerry Brown signed legislation yesterday that prohibits restaurants from handing out the straws unless you ask for one. After signing the bill the Governor stated, "It is a very small step to make a customer who wants a plastic straw ask for it." He also argued that plastics are "choking our planet."
The legislation was passed on partisan lines as Democrats were overwhelmingly in favor and Republicans argued that it is government overreach. Restaurants will still be able to pass out paper straws regardless if a request is made. The fine for businesses in violation is $25 per day after two warnings. The law takes effect on January 1st. The law applies to full service restaurants that have wait staff and does not apply to fast food restaurants.