CHP Identifies Calaveras Man Killed In Motorcycle Crash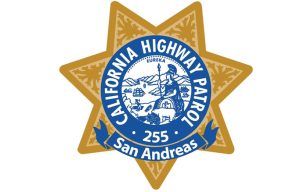 CHP San Andreas Unit logo

View Photos
Railroad Flat, CA — A man was located dead three days after being involved in a motorcycle accident in the Railroad Flat area.
The CHP reports that 60-year-old Lee D. Glenn of Railroad Flat was riding a 2001 Extreme Motorcycle near the intersection of Sierra Oaks Drive when he apparently lost control going into a curve, hit a tree, and went down a steep culvert. The crash occurred sometime Saturday evening. Glenn was initially reported to the Calaveras County Sheriff's Office as a missing person by family members. Early on officials searched an area just south of the crash scene based on a GPS signal from Glenn's cell phone. A CHP airplane assisted on Monday and Tuesday but the extended search between Sheep Ranch and Hathaway Pines was unsuccessful.
Then last night a nearby resident in Railroad Flat went out to check the mail and could see the wreckage. Glenn was located and positively identified. Additional details surrounding the crash remain under investigation.