TCEDA Releases Business Names In Response To Lawsuit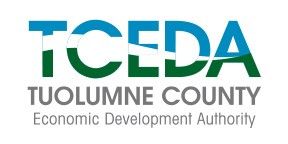 Tuolumne County Economic Development Authority

View Photos
Sonora, CA — The Tuolumne County Economic Development Authority has released more documents in response to a lawsuit filed by Ken Perkins.
Perkins filed a lawsuit seeking public records that back up claims that the TCEDA helped generate tens of millions of dollars in economic benefits and assisted in over $392-million in investment projects.
We reported on August 17 that the authority made public a list of projects it has assisted with but the names of the businesses were redacted. It only indicates the financial figures involved.  The TCEDA learned that Perkins found the information insufficient and he would like the names of the businesses, so the authority has now released a second list. It  lists just the names, however, it does not connect those businesses to the earlier financial figures.
The original list remains redacted, so that the sensitive information can remain confidential. Companies that had multiple projects are only listed once on the list.
You can find the newly released list of business names by clicking here.
To find a correlating list of completed projects, click here.
The TCEDA reiterates that the projects were completed by private individuals and businesses and not the authority, but the government entity and its contractors did provide assistance to those businesses at various points of their projects.
The release comes after the board of directors met in closed session this week to discuss the lawsuit filed by Perkins. The group feels this is the best way to keep transparency with the public and still protect confidential business information.
The TCEDA adds that some of its priorities include assisting businesses in finding capital, navigating regulatory issues, assisting in finding business locations, helping with workforce training and other aspects.