Glacier Point Road To Reopen In Yosemite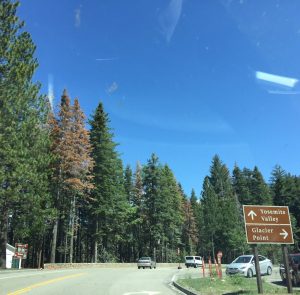 Yosemite Near Glacier Point

View Photos
Yosemite, CA — After being closed since July 19 due to the Ferguson Fire, Glacier Point Road in Yosemite National Park will reopen Thursday morning.
Park spokesperson Jamie Richards says, "The fire did burn along Glacier Point Road, so as you drive along the road you will see visual impacts that there was recent fire activity in that area. Those weakened and stress trees became hazard trees that needed to be mitigated and removed so that they will not provide any hazards to motorists driving along the road."
Richards stresses that visitors need to refrain from hiking in areas burned by the fire as there still may be hot spots. The entire stretch of Glacier Point Road will reopen at 8am but the Bridalveil Creek campground will remain closed for the season.