Brown Signs Pair Of Bigelow Ag Bills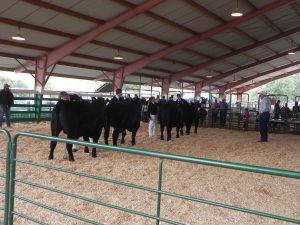 Cattle

View Photos
Sacramento, CA — Two bills introduced this legislative session pertinent to the agriculture industry were signed into law by Governor Jerry Brown.
Both were authored by Mother Lode Republican Assemblyman Frank Bigelow. The first, Assembly Bill 2114, creates a new exemption for mobile livestock slaughter operators. Current state law requires a person to be licensed before operating a meat processing slaughterhouse, but there is an exemption for those that slaughter livestock at their own property and transport it to an establishment for further processing. The bill adds the same exemption for mobile slaughter operators that do the work on the property of the owner of the livestock. There is a limit though of five head of cattle on a single property per calendar year.
The second piece of legislation, Assembly Bill 2396, is related to state employees or officers contracting with a district agricultural association. State law prohibits a state employee from engaging with another state agency or department for compensation or financial gain. The new bill exempts those wanting to do business with a district agricultural association, assuming it is ok'd by the local fair board of directors.