Most Of Yosemite National Park Has Reopened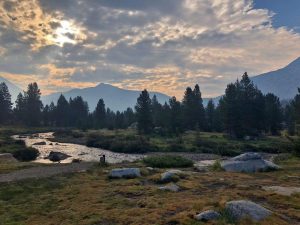 Yosemite National Park

View Photos
This week, Yosemite Valley, Wawona, Mariposa Grove, and Hetch Hetchy reopened after closures due to fire.
Yosemite National Park Superintendent Mike Reynolds was Thursday's KVML "Newsmaker of the Day".
After a long closure, Yosemite Valley reopened on Tuesday. Additionally, Wawona and the Mariposa Grove of Giant Sequoias both have reopened.
The visitor centers are open, but some other services will be limited for the immediate future.
The air quality has been good to moderate in many areas of the park, but it's been unhealthy in Yosemite Valley. If recreating in Yosemite Valley, visitors are asked to reduce prolonged or heavy exertion and take more breaks during outdoor activities. The air quality in Yosemite Valley is often better in the mornings.
The following closures remain in effect: Wawona Road (continuation of Highway 41) between Wawona and Yosemite Valley, Glacier Point Road, and Merced Grove of Giant Sequoias. Yosemite Valley is accessible by entering the park via Highways 120 and 140.
Tioga Pass (Highway 120) is completely open.
Finally, the Hetch Hetchy Road and dam reopened last weekend. The hours are from 10 am to 6 pm.
The "Newsmaker of the Day" is heard every weekday morning at 6:45, 7:45 and 8:45 on AM 1450 and FM 102.7 KVML.