Angels Camp Leaders Asking Voters To Increase Sales Tax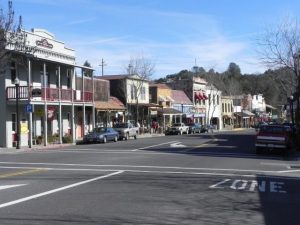 Downtown Angels Camp

View Photos
Angels Camp, CA — Residents of Angels Camp will decide whether to increase the city's sales tax this November.
A ballot measure approved by the city council asks voters to increase it by 0.5-percent. The current sales tax paid by shoppers in Angels Camp is 7.25-percent. The city has been facing a structural deficit in recent years, and officials anticipate it would raise $400,000 annually to help fund services like street maintenance, fire, police, parks and museums.
It is one of a handful of November city and special district ballot measures in Calaveras County. Voters within the Vallecito Union School District will decide whether to pass an $11-million school bond measure. It would help renovate and improve existing classrooms and facilities, as well as fund construction of a new multi-purpose room. Property owners would pay an estimated levy of 3-cents per $100 of assessed valuation through 2036.
There are also measures specific to residents within the West Point Fire Protection District and Central Calaveras Fire and Rescue Protection District. Central Calaveras voters are being asked whether to increase the special parcel tax to $150, and West Point voters will simply decide whether to adjust its appropriation limit to an amount equal to special tax and grant funds received.
To read an earlier story detailing the planned TOT increase ballot measure in Calaveras County, click here.