Calaveras Voters Will Consider Tourism Tax Increase In Nov.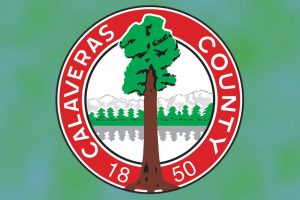 Calaveras County Seal

View Photos
San Andreas, CA – While the midterm elections already have many folks buzzing, among several local measures heading to the ballot in Calaveras County, Measure G seeks a hike in the "tourist tax."
Earlier this week the supervisors approved asking voters whether or not they would approve raising the county's current transient occupancy tax (TOT) paid by tourists who pay for overnight stays from six percent to 12 percent.
As reported here, although the county's TOT rate is among the lowest in the state, the topic has been somewhat controversial with opinions ranging from outright approval to arguments for keeping it exactly where it is to differentiate the county as a low-tax tourism haven. Community outreach efforts on behalf of the county to test the waters with voters and get feedback were made by independent public finances consultant Government Financial Strategies, Inc. under an earlier approved $23,500 contract.
Today, the Elections Office released the official Measure G copy, which is clearly worded to indicate upfront how the tax revenues are used and that they are paid by visitors to the county who spend one or more nights in short-term rental accommodations.
It reads: CALAVERAS COUNTY ESSENTIAL SERVICES MEASURE. Shall the measure to maintain and improve essential Calaveras County services including emergency fire district response and protection, Sheriff's patrols helping prevent thefts/burglaries, road/pothole repairs, attracting/retaining businesses and other County services and infrastructure by increasing the transient occupancy tax (paid only by hotel/motel/short-term rental guests) from 6% to 12%, providing approximately $600,000 annually until ended by voters, with audits, and all funds used locally, be adopted?
Other measures already on the ballot look for Calaveras voters to weigh in on a number of other tax and bond proposals. Measure C asks whether the City of Angels should impose a half-percent sales tax to fund essential services; Measure D, if Central Calaveras Fire and Rescue Protection District can raise the special parcel tax to $150 to support and retain fire and emergency medical responders.
Measure E seeks permission for Vallecito Union School District to issue $11 million in bonds for school classroom and facilities improvements; Measure F requests if West Point Fire Protection District can adjust its appropriation limit equaling special tax and grant funds it receives.
Anyone interested in submitting arguments for or against for consideration has until July 31 to get them to the Elections Office. Rebuttal arguments are due by Aug. 10. For details, click here.