Felon Sentenced For Forcible Sodomy Assault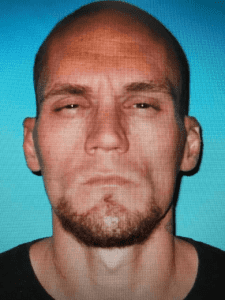 Joshua Swann SPD Photo

View Photos
Sonora, CA — A local man with a criminal past will serve at least a 20-year prison stint for sexually assaulting a Sonora woman.
The Tuolumne County District Attorney's Office today reports that Joshua Paul Swann, 38, of Tuolumne County, whose prior convictions include arson, terrorizing threats and assault with a deadly weapon, received a 24-year sentence of which he must serve at least 85 percent before becoming eligible for parole.
As reported here, police arrested Swann back in April following the victim's police report filing.
Assistant District Attorney Eric Hovatter states that the victim, who had met Swann through an acquaintance had invited him into her home for a visit when he forced himself upon her. Prior assaulting her, Swann recounted his prior criminal history, telling her he was not afraid of going back to prison. Out of fear, the victim stated she did not resist or immediately report the attack but eventually did so with the support of friends.
Hovatter says Swann faced a potential 25-years-to-life sentence but, as a result of discussions with the victim, was offered a 24-year sentence in order to avoid further traumatizing her and spare the risks of a jury trial.
He adds that at sentencing the victim faced Swann, telling the court that she decided to invite the defendant into her life was because she was lonely and she assumed she would be safe but shared that she will now never feel completely safe again and still has vivid nightmares, making it hard to sleep.