PG&E To Take $2.5 Billion Hit For Northern California Wildfires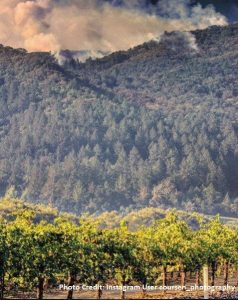 Northern California Wine Country Wildfires

View Photos
Sonora, CA – PG&E told the Securities and Exchange Commission it will take a $2.5 billion charge for expected losses in connection with deadly wildfires that ripped through the state's wine country in October.
Today the utility also warned that its liability is expected to climb even higher after state fire officials determine the cause of 21 major fires that raged throughout Northern California, killing 44 people and destroying thousands of homes and businesses.
Officials have concluded that the utility's downed power lines started several of the fires, as reported here. PG&E said it is facing more than 200 lawsuits, not to mention other ones filed for earlier blazes like the deadly Butte Fire where, as reported here, Calaveras County is suing to recover millions in lost revenue.
The utility says the $2.5 billion will be charged against the quarter ending June 30, which the company acknowledges is at the low end of its estimated liability.  PG&E admits the true cost could exceed $10 billon. However, that does not mean that the company is paying out any money at this time, instead officials note it will erase profits for the current quarter.