Calaveras County Suing PG&E Over Butte Fire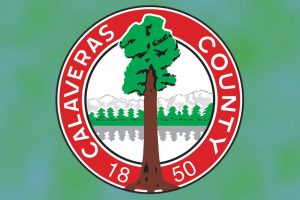 Calaveras County Seal

View Photos
San Andreas, CA — Aiming to recover millions in taxpayer losses due to the Butte Fire, the Calaveras supervisors today announced they are filing a lawsuit against PG&E for its role in triggering the deadly disaster.
According to CAO Timothy Lutz, who issued the release, the supervisors made a unanimous decision this morning during a closed session ahead of their regular meeting, retaining Baron & Budd, P.C. and the California Fire Lawyers to initiate litigation.
Releasing details about the board's decision, county officials state that they have been conferring with national experts to collect numbers and supporting data in order to calculate damages to the county from the 70,000-plus acre wildfire, whose official cause was determined to be a tree that fell into a PG&E utility pole. The county also participated in confidential settlement negotiations ahead of coming to the decision to file.
Calaveras County, which is still in disaster recovery mode from the fire, suffered negative financial and economic impacts running into the tens of millions; an amount that officials say, will continue to compound in several areas. Among these are lost taxpayer funds; damaged infrastructure and natural resources; fire suppression costs; government employee overtime; ongoing emergency response and recovery efforts.
Noting that the county and its residents have endured devastating losses, District 1 Supervisor and Board Chair Gary Tofanelli describes this pending legal action as an important step towards taxpayer protection and recovery and in helping communities rebuild.
Baron & Budd, which has California offices in Los Angeles and San Diego and is headquartered in Dallas, Texas, is among the nation's largest plaintiffs' law firms. Among its specialties are representing individuals, municipalities, and entities harmed by environmental toxins, fraud, or disregard for safety. Along with Baron & Budd, the California Fire Lawyers includes Singleton Law Firm, Thorsnes Bartolotta McGuire, Dixon Diab & Chambers, and Terry Singleton, Esq. Sonoma and Napa counties have California Fire Lawyers currently under retainer to handle wine county fire-related claims.