More Warnings About A Growing Deficit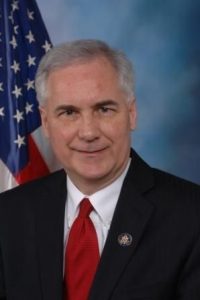 Tom McClintock

View Photos
Washington, DC — Congressman Tom McClintock elaborates on his earlier speech detailing the fiscal crisis he sees with the United States approaching a one trillion dollar annual deficit, with $21 trillion in total debt.
McClintock reports revenues over the past ten years have increased 29 percent while spending has grown 46 percent. He states current interest payments are $475 billion a year compared to total defense spending of roughly $675 billion.
Congress McClintock cites the House Budget Committee's failure to pass a budget by the April 15th deadline and gives his support to a budget proposed by the Republican Study Committee (RSC) as "the only credible and comprehensive plan in Congress to turn us back toward fiscal solvency before it is too late, getting us back to balance by 2026."
The RSC plan calls for spending to be reduced by more than $12.4 trillion compared to current law over ten years, lowers 2019's non-defense discretionary to $355 billion and reverses planned cap increases.
Congressman Tom McClintock's full remarks can be read in his blog here.