McClintock Sounds Alarm About Growing Deficit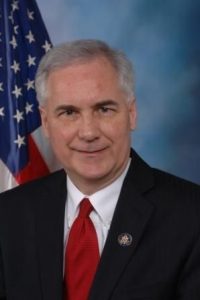 Tom McClintock
Washington, DC — Approaching a trillion dollar annual deficit, and $21-trillion in total debt, Congressman Tom McClintock says there is an urgent need to cut government spending.
It was focus of a speech the Republican lawmaker delivered on the US House floor. McClintock says, "In December, we adopted one of the most important tax reform laws in our nation's history.  It is producing higher wages, better job opportunities, and greater economic expansion than we've seen in a decade.  But having cut taxes, we assumed an urgent responsibility to restrain spending. Taxes and debt are two sides of the same coin.  A debt is simply a future tax.  Once we've spent a dollar, we've already decided to tax it, either now or in the future.  It's the spending that's the problem."
McClintock cites that federal revenues collected have increased by 29-percent when reviewing statistics over the past decade, but spending has grown by 46-percent.
He adds, "Two months ago, having cut taxes, the House has approved a 20 percent increase in discretionary spending, placing us on a path that will inexorably lead to a sovereign debt crisis.  And the House Budget Committee, over the objections of myself and others, has done nothing to produce a plan to get us off that path."
McClintock concludes by urging House Speaker Paul Ryan to put up for review a budget proposal that has been drafted by the Republican Study Committee, which McClintock argues would balance the budget by 2026.
You can view the speech by clicking the video box.