New Details On Deadly HWY 12 Crash In Calaveras County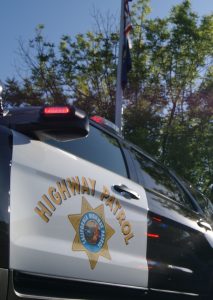 CHP patrol car

View Photos
San Andreas, CA — The CHP has released new information on a motorcycle versus pickup crash near San Andreas that resulted in a fatality.
The wreck happened just before noon on the 1970 block of Highway 12 off Highway 49 near San Andreas and took the life of a 74-year-old woman from Stockton. Her name is not being released pending notification of family. The woman was riding a 2006 Suzuki motorcycle eastbound on the highway when she failed to notice a stopped 1999 Ford pickup towing a horse trailer trying to make a left turn into a driveway. Behind the wheel of the truck was 26-year-old Jacob Ham of San Andreas. CHP spokesperson Officer Toby Butzler continues, "The approaching motorcyclist, for whatever reason failed to see it stopped, then attempted to stop and clipped the rear of the trailer. The rider was ejected from the bike onto the roadway. Despite actions on scene by paramedics, they were unable to revive the motorcycle rider."
No other injuries were reported in the crash. Butzler notes that the rider was wearing an approved full face helmet and neither drugs nor alcohol played a role in the crash. Highway 12 was shut down for an hour and a half while officers diverted traffic along Highway 49 to 26 through Mokelumne Hill.