Adventist Health Sonora To Cut Ribbon On Health Pavilion And Cancer Institute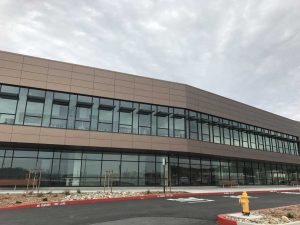 Health Pavilion and Diana J. White Cancer Institute

View Photos
Sonora, CA – The ribbon will be cut and the doors will open on Monday for a welcome tour of the Adventist Health Sonora's new Health Pavilion and Diana J. White Cancer Institute.
As previously reported, the grand opening ceremony will begin at 2 p.m. at the 64,000-square-foot center located at 900 Mono Way in Sonora. Stepping inside the building patients will immediately notice how the design was centered around bringing the outdoors indoors, with natural elements like sunlight, open spaces and earthy décor utilized to inspire a sense of well-being. It is all in the hospitals century old theme of whole-person health – understanding that fresh air, sunlight, clean water, healthy foods, exercise and spiritual connections all can be used to achieve wellness and balance, according to hospital officials.
"This new facility enriches the services provided by Adventist Health Sonora," says Michelle Fuentes, Adventist Health Sonora president. "The state-of-the-art imaging equipment helps keep patients close to home for routine screenings and complex diagnoses. Expanded space for outpatient rehabilitation allows us to help more people recover from injury and illness." She continues, "Added capacity for primary care physicians enhances access to care across our community. And a brand-new infusion center and linear accelerator allow cancer patients in our community to receive world-class care from our compassionate oncology staff close to home." Fuentes adds that without the help of donors, none of this would be possible.
Although future patients will be able to walk through the facility, it will not actually open until licensed by the California Department of Public Health. Once that is received, hospital officials advise that services will open in three phases over the course of several weeks. Patients who are scheduled during that period will be notified regarding their appointment location, as earlier reported here with a list of the all services offered.