Brown Declares "John Muir Day"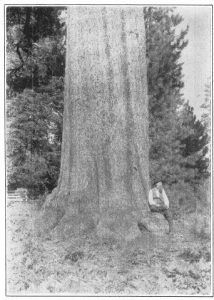 Naturalist John Muir sitting by sugar pine tree in Calaveras County

View Photos
Sonora, CA — Today is officially John Muir Day in the State of California.
In issuing a state proclamation, Governor Jerry Brown notes that Muir, who lived from 1838-1914, was a "giant of a man." His writing and advocacy was instrumental in establishing the National Park Service. Today, there are many buildings, parks, trails and roads across the Mother Lode named in his honor. Recently in 2010, Highway 132, between Coulterville and Highway 120, became the "John Muir Highway."  It was designated as so by the board of supervisors in both Tuolumne and Mariposa counties.
Brown's proclamation adds, "It is a tribute to the beauty of our state that this consummate lover of nature chose California as his home. In return, California has honored him many times over. In 1976 the California Historical Society named John Muir "The Greatest Californian," and our state quarter, issued in 2004 by the United States Mint, bears his image."
Brown is encouraging everyone to spend time this weekend visiting one of the state's public open spaces, whether it be a national park, state park or wilderness area.