Yelling Draws Deputies To Fugitive On The Lam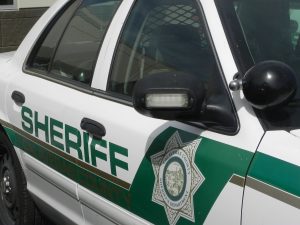 Calaveras County Sheriff

View Photos
San Andreas, CA — A Murphys man wanted on several outstanding felony warrants was hauled to the Calaveras County Jail after deputies patrolling in the area came upon him while checking out a noise disturbance call.
According to Calaveras County sheriff's spokesperson Sgt. Rachelle Whiting, the phoned in report came in last night just before 7 o'clock. Arriving along Big Flat Road where "a lot of yelling" had been heard, responding deputies were able to locate 27-year-old David Burge, who was inside a nearby vehicle.
While it is unclear whether or not Burge was the source of the apparent shouting, a records check through dispatch determined that he had seven felony warrants out of Tuolumne County for his arrest; ranging from failures to appear on felony charges to illegal transportation and sales of marijuana to domestic battery.