BLM Recreation Sites In Mariposa Reopen Following March Storm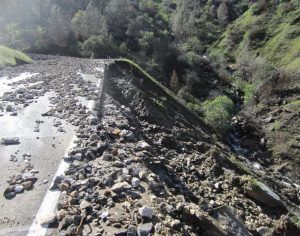 Storm Damage In Mariposa County

View Photos
Mariposa, CA — The Bureau of Land Management reports that multiple recreation sites along the Merced River are back open today following mud and rock slides that occurred during the March 22 storm event.
Last month the BLM closed McCabe Flat, Willow Placer and Railroad Flat campground. The BLM reports the site closures were primarily due to a major mudslide that impacted Railroad Grade Road. That area has now been cleaned up.
Outdoor enthusiasts are being advised to still exercise caution on nearby trails, as heavy rains have loosened the soil, resulting in damage and rough patches. The nearby Briceburg Visitor Center in Mariposa County is still closed for the winter season, but BLM reports it should re-open on May 4.