Summerville Superintendent Griffith Will Retire At End Of School Year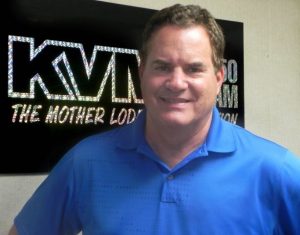 Robert Griffith

View Photos
Tuolumne, CA — The Summerville Union High School District will begin a search for a new superintendent. Robert Griffith tells Clarke Broadcasting that he will retire at the end of the school year. He says it has been a pleasure to serve the school community at the district over the past five years. He has spent 32 years total in the education field, serving as special education instructional aide, teacher, assistant principal, principal and superintendent.
In an email, Griffith says, "Retirement will afford me the opportunity to spend more time with every one of my 20 family members: my wife Lois, our 4 children and their 4 spouses, and our 11 grandchildren who are spread across two continents. I am also looking ahead to continue teaching at the University level; to teaching more often at the Africa Theological Seminary in Kenya, Africa; and to expanding my art business."
He adds, "It has been an honor to serve at Summerville, arguably one of the finest school districts in the entire state. The students, staff, board, and parents have all come together to create a unique opportunity that benefits all students. My years at Summerville have been filled with great relationships and serving the district is a highlight of my career in education."
He concludes by noting that he is confident the district has a "very bright future ahead."
Griffith was hired in 2013 to replace the retiring John Keiter. He had previously been serving as principal at Central High School in Fresno. Griffith helped oversee the construction of the Measure H construction projects upon taking the Summerville position, which included a $4.2-million renovation of the sports stadium. Griffith's final day will be June 30.