Former Mother Lode CHP Leader Passes Away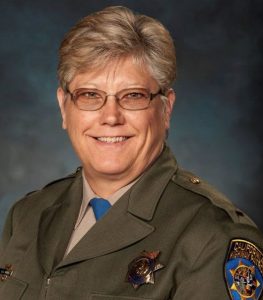 CHP Lieutenant Commander Georgia Hiehle of the Amador County Unit

View Photos
San Andreas, CA – Amador and Calaveras counties are mourning the loss of a former California Highway Patrol (CHP) leader.
Lieutenant Commander (LCDR) Georgia Hiehle recently passed away but no cause was released. She had a distinguished 33 year career at the department up until she retired from the post of LCDR at the Amador County Unit in December of 2015. The Amador County Unit's Facebook page noted, "She set herself apart as a valued and respected member of the Department, and her professionalism, work-ethic, and incredible never-give-up attitude are among only a few of the many attributes we'll miss."
Before that LCDR Hiehle was a sergeant in the San Andreas Unit for 12 years. "Georgia was a great supervisor and friend and she will be missed by all that knew her," was written on its Facebook page. Along with the posts was a picture of LCDR Hiehle, which is in the image box.
During her tenure she also served in Bakersfield, King City, South Los Angeles, and San Francisco areas. Memorial service details for LCDR Hiehle are still pending.