DNA Evidence Solves Tuolumne County Burglary Spree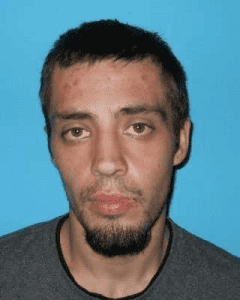 Michael Valentine TCSO Booking Photo

View Photos
Sonora, CA – DNA testing determined two men already in jail were responsible for a string of burglaries last year in Strawberry and Twain Harte.
A probation search in September of last year by the Tuolumne County Sheriff's High Risk Supervision Team did not turn up the subject, 26-year-old Michael Valentine of Sonora, but a search of his travel trailer revealed a connection to the burglaries. Numerous items like mail, checkbooks, check making paper, check printing instructions, snow ski equipment, tools, electronics and more reported stolen from eight different burglaries were uncovered. Further investigation revealed that Valentine had shared a storage unit with 27-year-old Travis Ashlock where additional stolen items were located.
Sheriff's officials report the Department of Justice processed DNA evidence from the crime scenes, which resulted in matches to the men. Valentine remains at the Tuolumne County Jail and Ashlock is behind bars in a State Prison, both will face numerous charges in connection to the string of burglaries. The stolen property has been returned to its owners, according to detectives.
As reported here, Valentine was behind bars for an armed robbery near Columbia College last year. In that crime, deputies were able to catch him while on the run as he was wearing an ankle monitor.