Visitors Bureau Planning Tourism Road Show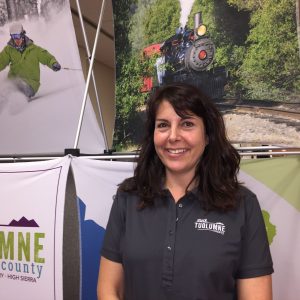 Executive Director of the Tuolumne County Visitors Bureau Lisa Mayo

View Photos
Sonora, CA — The Tuolumne County Visitors Bureau will soon hold a series of town hall type events focused on tourism initiatives.
In past years the Visitors Bureau has hosted an annual tourism summit at a single location. This year, the group will hold three events over a one week span. The new "Tourism Road Show" will begin May 15 at the Groveland Museum, move over to Hurst Ranch in Jamestown on the 16th and the Lodge Christian Retreat Center in Mi Wuk Village on the 18th. The events will run from 9am-noon on those days.
Executive Director Lisa Mayo, and the visitors bureau team, will present the latest accomplishments, efforts for the coming year and new tourism trends. At the end there will be a town hall type setting where those in attendance can ask questions or give feedback.