Intoxicated Man Wakes Up To Harsh Reality, Felony Charges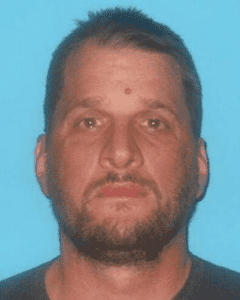 Jeremiah Hyde TCSO Booking Photo

View Photos
Sonora, CA — A local man who, during the wee hours Sunday, woke up in an unknown garage, scared a Sonora couple when he then tried to break into their home.
According to Tuolumne County Sheriff's spokesperson Sgt. Andrea Benson, deputies responding to the Feather River Drive residence just before 4 a.m. Sunday for a report of a prowler, arrived to find 38-year-old Jeremiah Hyde of Sonora emerging from the garage, apparently reeking of alcohol.
They learned that Hyde, who said he had been out drinking the evening before, remembered running into a tree somewhere in the Crystal Falls area during his drive home. Hyde reportedly recalled waking up inside the garage, where he attempted to exit by banging on a locked door, all the while shouting out his name to identify himself.
Sgt. Benson says that Hyde pushed and broke through the door, walking outside as deputies came onto the scene. As he was unsure where he or his truck were, a deputy drove around the area and located the abandoned, wrecked pickup down in an embankment between Tehachapi Court and Autumn Lane.
She adds that Hyde was booked into the Tuolumne County Jail with a blood alcohol level of .102. He faces charges of felony vandalism and misdemeanor counts of trespassing and disorderly conduct under the influence of alcohol. His bail was set at $15,000.