Sand Remains Available To Help Prevent Flooding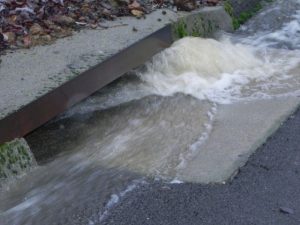 Street Flooding

View Photos
Sonora, CA — There are several locations you can receive sand in the Mother Lode to fill sandbags.
In Tuolumne County, sand is available at the locations listed below. Residents are required to provide their own bag.
— Tuolumne Road Yard (18870 Birch Street) and at the Tuolumne City Fire Department
— Jamestown Road Yard (18188 7th Avenue)
— Big Oak Flat/Groveland Road Yard (11240 Wards Ferry Road)
— Columbia Airport (10723 Airport Road)
In Calaveras County, sand is available at the below locations. Up to 10 bags will be provided per person, and you should bring a shovel.
— Valley Springs: Valley Springs Fitness Center Parking Lot (Highway 26) and near Dr. Duhamel Family Dentistry (313 Vista Del Lago Drive)
— Glencoe: Glencoe Road Yard (16151 Highway 26)
— Arnold: Arnold Road Yard (1191 Line Baugh Road) by the fence clearly marked for the public
— San Andreas: San Andreas Road Yard (891 Mountain Ranch Road)
— Jenny Lind: Jenny Lind Road Yard (11558 Milton Road, Valley Springs)
— Copperopolis: Copperopolis Fire Department (370 Main Street)
To read the latest information from the National Weather Service, click here.