Late Night Ruckus Lands Felon Back In Jail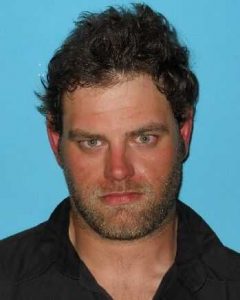 Kyle Lee Hoover TCSO Booking Photo

View Photos
Sonora, CA — Just before midnight last night a 28-year-old La Grange man was arrested for weapons and drug charges near his mother's home.
According to Tuolumne County sheriff's spokesperson Sgt. Deborah Moss, Kyle Lee Hoover illegally discharged a firearm near the residence. Deputies found him in possession of a loaded firearm and two others along with methamphetamine that he additionally admitted to using sometime within the past 24 hours.
Sgt. Moss adds that Hoover was out on bail relating to a crime committed in Stanislaus County and during the incident also damaged approximately $1,000 worth of property belonging to his mother.
Among the charges he now faces is possession of a controlled substance while armed with a loaded firearm; a felon-addict in possession of a firearm and committing a felony while released on bail; discharging a firearm in a grossly negligent manner; possession of a controlled substance and vandalism.