NPS Reconsidering Hefty Entrance Fee Hike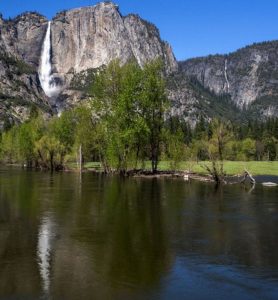 Yosemite National Park Spring 2018

View Photos
Yosemite National Park, CA – Previous plans by the Department of the Interior head to jack up national park entrance fees appear to be on hold for now.
Department officials say they are reassessing ways to cover an $11 billion deficit in the budget for maintaining the parks' infrastructure after hearing elected officials and the public largely decry the admission fee increase proposal that Secretary Ryan Zinke introduced last October.
Under the plan, admissions during the peak season between May 1 through September 30 would nearly triple to $70 per vehicle at 17 of the nation's most popular parks, including Yosemite, the Grand Canyon, Yellowstone and Zion. These four parks collect 70 percent of the national park system's revenue. As the price for yearly passes was to have remained at $80, the proposed move might have pushed more people towards buying them.
Officials are now stating that the plan is being amended in consideration of all the input. Clarke Broadcasting reached out to NPS officials for more specific details but did not hear back.