PG&E Submits Plan To Reduce Rate Increases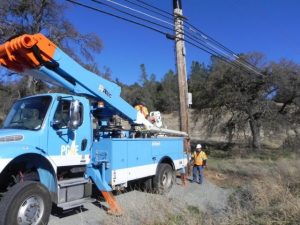 PG&E crews

View Photos
Sacramento, CA — PG&E is expecting to have $450-million in annual savings as part of the recent federal tax cut and says it will use $325-million to reduce planned rate hikes.
The proposal submitted to the California Public Utilities Commission specially requests utilizing the $325-million for at least the next two years. Average residential electricity customers could still see a price increase per bill of around $5.
Also yesterday the utility filed a Catastrophic Event Memorandum Account Application seeking to recover $183-million for safely restoring power to areas that had fire and storm emergencies between 2016 and 2017. During that period over 2.5 million customers lost electricity and 17,000 pieces of PG&E equipment were damaged or destroyed.