Tuolumne County Supervisors Discuss Difficult Budget Times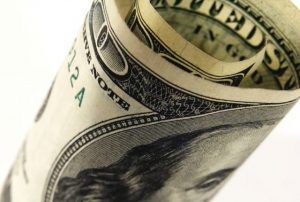 Money

View Photos
Sonora, CA — The latest projected deficit for the upcoming fiscal year is $4.9 million, and the Tuolumne County Board of Supervisors discussed options such as raising tax revenue and reducing services.
Members of the board acknowledged that it could take a mix of both to get the county's revenues back in line. CAO Craig Pedro noted that a ½ cent sales tax increase could bring the county an estimated $2-million over a full year, and a 2-percent increase in the Transient Occupancy Tax could bring $770,000. He also listed what he referred to as four "extraordinary alternatives." Closing the newly opened juvenile detention facility would save the county $969,000, limiting the capacity at the new jail would save $864,000, additional local partnerships for services could save $750,000 and creating a new recreation/library district, with new tax revenue, could bring $2-million.
District Five Supervisor Karl Rodefer emphasized the need to look at both revenue options and expenses, and having all options on the table. District Two Supervisor Randy Hanvelt emphasized that economic development, and creation of a growth plan, is a key.
During public comment, two community members mentioned that county properties should be looked at for revenue opportunities, including the Tuolumne General Hospital campus and the Jamestown Mine. One proposed further looking at the the Jamestown Mine for cannabis cultivation opportunities.
More discussion will be had at upcoming finance committee and full board of supervisor meetings. The new budget must be approved before July 1st.