Tuolumne County Hires New Behavioral Health Director And Surveyor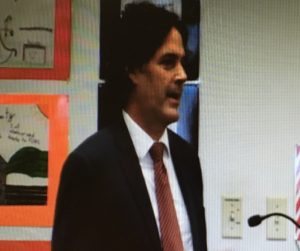 Michael Wilson, Behavioral Health Director

View Photos
Sonora, CA — Two notable positions were filled this morning by the Tuolumne County Board of Supervisors.
Michael Wilson, a licensed marriage and family therapist, has served in several roles in Stanislaus and Merced counties. Most recently, in Merced County, he served as the Division Director of Community Access to Recovery Services, supervising a team of 20 staff. Wilson replaces Dr. Eric Emery as Behavioral Health Director, who was fired this past October, just a week after being hired. Steve Boyack has been serving as interim Behavioral Health Director.
Wilson thanked the supervisors at today's board meeting, and stated, "I have a lot of gratitude for you accepting me into the community. I'm excited to be here, and I am excited to not only share the compassion I have for this subject, but for the collaboration I think it takes to make a community better. It is not just behavioral health in a silo, it is health services, public safety, roads and everything. The better your community…the less instances of behavioral health you will have."
In addition, the supervisors hired Warren Smith to replace the retiring Marilyn Fitzsimmons as the County Surveyor. It was noted that Smith has 35 years of experience in the practice of land surveying and the law that governs the practice. He is leaving his position as San Joaquin County Surveyor to come to Tuolumne County.