Water Safe Drink For Lake Don Pedro CSD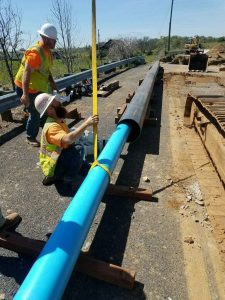 Repairing Water Infrastructure

View Photos
Don Pedro, CA — The Lake Don Pedro Community Services District has given the all clear that water is now safe to drink in the storm damaged region.
The flash floods caused extensive damage to a pair of water mains on March 22nd, and it required new piping to be installed. The district was required to conduct extensive testing after the system was repaired and re-pressurized. All of the results came back negative for bacterial contamination, so the restored water is now safe to drink.
The district indicated the damage had impacted water supply for up to 250 customers.