Payne Gets 12 Year Sentence For DUI Boating Crash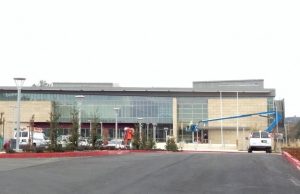 Calaveras County Superior Courthouse

View Photos
San Andreas, CA- A Copperopolis man convicted of causing great bodily injury to two women while drunk boating on Lake Tulloch has received nearly the maximum allowable sentence.
Dean Allen Payne, 56, was sentenced to 12 years in state prison on Monday by Calaveras County Superior Court Judge Susan Harlan. On Jan. 29, as reported here, following a high-profile, eight-day trial involving more than 20 witnesses, a jury found him guilty as charged for driving a boat while intoxicated and running over two women two summers ago as they were riding on an in-tow inner-tube.
According to the case files, Rachael Pringle and Robin Tsai suffered multiple bone fractures, severe blood loss, and traumatic brain injury resulting in permanent brain damage from the July 24, 2016 collision. Doctors had to remove a significant portion of Tsai's skull during an emergency craniotomy. Both victims were in prolonged comas and are still struggling through recovery from paralysis.
It turned out that Payne did not have insurance on his boat, according to the District Attorney's Office, which adds that ongoing medical treatment costs for the two women now exceed $4 million.
District Attorney's Office Weighs In
Sharing his thoughts, post-sentencing, Calaveras County Deputy District Attorney Brad Jones, who tried the case, states, "The Defendant's conduct was especially heinous due to the extensive injuries to the two victims, and despicable because of his prior driving under the influence conviction." Jones points to a prior DUI conviction Payne received in 2007 after being pulled over on O'Byrnes Ferry Road and posting a test result blood alcohol level of .19 percent.
Payne's blood alcohol was recorded at .238 percent after the boat crash, which occurred as he drove over the inner tube and the two victims in his Fountain Speed Boat at just over 45 miles-per-hour. Although law officials reported that he left the scene, he was shortly apprehended due to information and assistance from multiple witnesses at the lake.
"Unfortunately, under current California law, boating under the influence cases can only be enhanced by priors within seven years, as opposed to ten years for DUI cases," Jones notes. He adds that the DA's office is thankful for the jury's hard work and time and grateful for those who helped the victims at the time of the accident and then came forward to testify.
At Monday's sentencing hearing, Jones argued that Payne should receive the maximum sentence of 13 years while Payne's attorney Ken Foley argued for probation. Judge Harlan ultimately denied probation when she handed down her sentence. Prior to the trial Payne had posted bail assigned at $105,000.00 but since the Jan. 29 conviction has remained in custody at the Calaveras County Jail while awaiting transportation to the California Department of Corrections and Rehabilitation.
Clarke Broadcasting contacted but did not hear back from attorney Foley after requesting comment and to hear whether or not there are plans to appeal the case.