Unlicensed Shop Online Ads Burn California Pot Market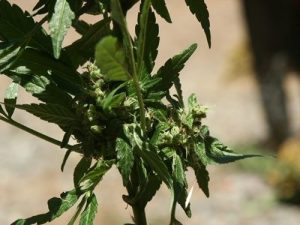 Marijuana

View Photos
Sonora, CA — Unlicensed marijuana shops' online ads are creating trouble in California's emerging legal pot market.
The popular website "Weedmaps" is being warned to take down ads from illegal sellers or face possible penalties, according to state regulators. The company counters that it is not breaking any laws, pointing to the fact that due to delays, thousands of growers and sellers have not been able to obtain licenses in the regulated market. The state indicates that it is evaluating its next move and not ruling out possible legal action.
California is the nation's largest legal pot market after it became legal to sell marijuana when the voter approved law went in to effect on Jan. 1.
The discrepancy surrounds taxes and cheaper pot prices, which illegal sellers can charge 30 to 50 percent less. State-licensed shops complain that they are being undercut by black market sellers that do not pay taxes and have cheaper shelf prices. Licensed shops argue that the website is helping illegal sellers thrive without having any of the obligations that they face which include collecting and paying taxes, insuring their businesses and employees, and abiding by safety rules for their products.