Calaveras Supes Scrambling Over 2017 Storm Damage Repairs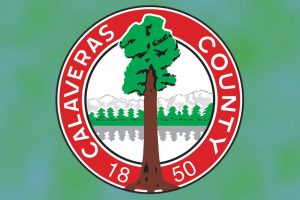 Calaveras County Seal

View Photos
San Andreas, CA — A long-term bridge closure in Arnold, described as a "death trap" by residents who used it as their primary access until last year's winter storms took it out, was heatedly discussed at length at this week's Calaveras supervisors' meeting.
The status of Murphys Drive, which affects nearly 200 residents in the limited-access Blue Lake Springs subdivision, was spotlighted as part of a staff presentation on associated storm damage recovery following last winter's devastating weather that triggered Calaveras and Tuolumne counties among others to declare local disasters.
While other infrastructural storm repair projects still on the drawing board were also discussed, several residents specifically turned up to complain about the Murphys Drive project, since the bridge, which remains barricaded and unrepaired over a year later, creates an ongoing public safety hazard.
Flashback to 14 Months Ago

In January of last year, a memorable series of storms produced significant damage throughout the state and locally. Specifically, a storm event Jan. 3-12 overwhelmed the culverts and embankment of the Murphys Drive road crossing over Moran Creek, displacing a culvert that caused the roadway to collapse along with a Calaveras County Water District (CCWD) waterline.
The road was closed, signed with a detour and declared a disaster by the federal government on Feb. 14. On Sept. 22 it was officially identified as FEMA project PA-09-CA-4301-PW-00489. Subsequent FEMA project cost estimates and work
descriptions were provided to the county on Oct. 31 and Dec. 1.
According to staff recommendations presented Tuesday there are three options. The first is purchasing a temporary bridge to reopen the roadway at an estimated cost around $300,000 for a single-lane structure, which would likely not be reimbursable by FEMA as there remains an existing detour route from the subdivision.
Solutions Under Consideration
Option two is to continue working towards a solution through either an improved replacement (costing somewhere between $450,000 and $475,000), which requires more processes such as engineering studies, replacement scope of work and an environmental clearance. The third possibility is to fund bridge replacement costing around $400,000 under which engineering and environmental approvals would come via FEMA processes. Staff is pursuing the latter two options in tandem, citing that both have their challenges and must be very specifically managed in order to meet all the necessary criteria to qualify for reimbursement.
The board directed Calaveras County Public Works and OES staff to come back in April with much more detailed information about move forward options for the project. According to OES Director Michelle Patterson, staff is working to determine cost and timeline estimates, including what environmental and other clearances need to be conducted for the different options. She is optimistic that all this data gathering might be completed in time for the board to re-address the matter at its April 17 meeting.
"The Board also requested that we schedule a meeting with the Army Corp of Engineers regarding the waterway," Patterson confides. So, at this post-meeting point, she says the options stand as outlined in the staff report. She adds that the county now has Quincy Engineering onboard to provide project management for the still pending disaster recovery projects, notably including Murphys Drive.