Sheriff DiBasilio Talks Marijuana And Crime Trends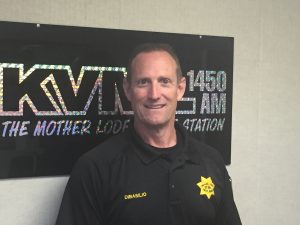 Sheriff Rick DiBasilio

View Photos
San Andreas, CA — Rules and regulations related to marijuana have created interesting challenges for the Calaveras County Sheriff's Office over the past year.
This weekend's Mother Lode Views will feature Sheriff Rick DiBasilio. He will speak about the evolution of cultivation laws in the county, first allowing outdoor commercial cultivation, and now a ban set to take effect. He will speak about the sheriff's office's efforts to crackdown on illegal grows, observations he's made, and challenges moving forward.
He will also speak about recent gun related threats made at local schools in the county, and how the sheriff's office and educators are working to address the problem.