CCWD Considering Five-year Water, Sewer Rate Increase Plan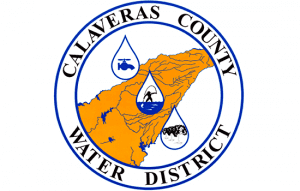 CCWD Logo

View Photos
San Andreas, CA — This week a Mother Lode utilities district will ponder approving a hefty hike of its water and sewer charges to cover significant gap in its operational budget.
According to Calaveras County Water District (CCWD) spokesperson Joel Metzger, the CCWD board plans to vote on the matter at its Wednesday meeting following a staff presentation and discussion. If it is approved, a Prop. 218 notice will be sent to customers, telegraphing the proposed water and sewer rate increases and kicking off a 45-day period during which district staff will conduct public outreach and hearings. The board would then slate making its final decision to implement the increases on May 23.
Metzger describes staff's recommended rate increase proposal as stemming from an internal audit about a year and a half ago that revealed significant operational budget deficits, which triggered the hiring of an outside company to subsequently conduct an in-depth analysis. When asked by Clarke Broadcasting about the district's 2013 and 2014 rate increases (as reported here) are being spent, Metzger pointed out that those funds from the start were specifically and solely earmarked for capital improvement spending.
Costly Drought, Other Operational Impacts
"We have not had an increase on the operating side for almost seven years," he emphasizes. Adding to that fact, Metzger notes CCWD's severely decreased water sales over the recent five-year drought significantly dented its annual income over the period — up to $700,000 — as customers improved their conservation standards under the state mandate. Wryly he notes that the district has always maintained — since its beginnings back in 1946 — more than sufficient supplies to sell. Too, Metzger maintains that overall operating costs have increased due to more state regulations and higher charges for permits and materials.
Moving forward he says, "We can't continue tapping into reserves to fill those budget gaps and we need to ask our customers to pay more to cover those ongoing costs." For the record, CCWD serves roughly 13,000 water customers and 5,000 sewer customers; most of the latter also receive their water service from the district.
As part of the analysis, Metzger says district staff looked inward at the gap between revenues and projected costs. Subsequently, the district was able to reduce the deficit by 20 percent by making internal cuts and developing better efficiencies, such as using staff more effectively and putting off certain purchases. That left the remaining lag to be covered through rate increases.
A Look At The Proposed Water Rates 
Under its current proposal staff is recommending restructuring water charges under a new tier system. For example, customers are now paying a current residential base rate every two months ($113.56), which includes the first 1,000 cubic-feet (cf) of water used (7,480 gallons). Under the new system, customers would receive a slight reduction in the base rate but then be charged for their actual per consumption.
District figures indicate that the average customer uses about 1,200 cf of water per month, which would come to $116 under the new base tier rate. However, it is important to note that actual consumptive amounts vary widely by service area; since those in Valley Springs, for example, tend to consume much more than those in Arnold, due to higher temperatures along with having perhaps more acreage and vegetation to water. Metzger says the district would be adding an online rate calculator to help customers determine their actual rate.
The new tiered consumption rates would range from $1.09/cf to $1.77/cf for the balance of this year, beginning with the August or September bill. These rates would then increase slightly annually for four more years. According to Metzger, the proposed rates would go up 7.7 percent — which is about a two percent per year hike over the next five years. He states this scenario better serves Prop. 218 customer protection guidelines, which require the district to charge its customers equally. "Those not using the full [base] amount were still paying the full base rate, and this really became apparent during the drought, when folks were making big sacrifices and it did not change their bill within that first 1,000 cf," Metzger explains.
Proposed Sewer Rate, Drought Surcharge 
The fixed residential sewer rate, currently $172,32 every other month, would go up an average of just over four percent this year and continue for the next four years so that by 2022 the average residential bill would be $210.63. As Metzger describes it, "The sewer side is even worse shape with a bigger budget deficit and fewer customers. It is so big that the district became ineligible for grant funding."
A notable example he points to is that the district had to give back a $4 million-plus state grant funded at 100 percent through a revolving fund for a sewer consolidation project servicing the West Point/Wilseyville area. He laments, "We did not meet the state minimum guidelines for revenues coming in to maintain the proposed new facility — and if we can't quality – we are missing out on millions of dollars to help us keep our rates down."
Another component of the proposal would allow the district to charge customers a higher "drought rate." Metzger emphasizes that it would not be automatically triggered by a state water shortage, which affects the district's water sales; but if warranted, could be approved by the board to provide fiscal relief and help keep the budget sound. The rationale is that since the operating budget is based on projected water consumption, when less water is being used due to drought conditions, having the ability to charge more for it will help insulate it from major decreases in water sales.
Tough Times Ahead To Maintain System Viability
Metzger stresses again that staff's recommendations must be approved by the board in order to trigger the sending of the Prop. 218 45-day rate proposal. Subsequent to that, he says, "There will be outreach, presentations, lot of info on the [district] website…we want to be as transparent and available as possible through out this entire process."
In summary, Metzger acknowledges that the path ahead is not pleasurable for the district and will be a financially impactful one for a majority of their customers. "We understand that some folks will definitely experience a hardship. But we do have to take care of our system, ensure that we are financially viable and that we can continue providing safe, reliable water and wastewater services to our customers. That is what our absolute goal and focus has to be."
Ahead of the potential increases, CCWD has been also looking into ways to provide a payment assistance program for low-income customers. While, as a public agency under the guideleines of Prop. 218 it is limited in ability to treat any customer class differently, Metzger shares that staff is looking for ways and means that a discretionary income program might be tapped to help mitigate financial impacts for customers most in need.