Approaching Anderson Trial Attorney Seeks More Info, Time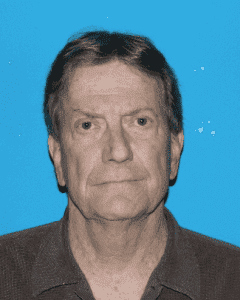 Dr. Danny Anderson

View Photos
Sonora CA — Issues raised by the defense about investigations that led to triple vehicular-manslaughter charges against a Sonora doctor and his wife are slated to get their day in court and might delay their trial otherwise set to start on March 28.
Tomorrow, during a motion hearing and readiness conference scheduled for 8:30 a.m. in Tuolumne County Superior Court, the attorney for Dr. Danny Anderson will be seeking for the court to order the release of Yolo County arrest and case records from a decade ago that has come to light during the discovery phase. They concern felony computer fraud offenses potentially involving of one of the lead CHP investigators in the Anderson case, Officer Joelle McChesney.
Speaking with Clarke Broadcasting about the proceedings, Johnson explains, "The motion states that it would be unfair to Dr. Anderson to go to trial without a complete history of the lead investigator in the case…that is what we are looking for the court to order — and that will be up for the court to make that decision tomorrow."
As reported here, it took nearly four months for the CHP to conduct its investigation that ultimately implicated Dr. Anderson in the Oct. 21, 2016 multi-vehicle collision on La Grange Road. District Attorney Laura Krieg spent another two months working to determine the charges for Dr. Anderson and his wife Diane, who was in the vehicle with him at the time and considered an accessory, as reported here.
In other related defense motions to the court, Johnson has requested the release of CHP investigation records, including communications between the CHP and DA's office.
He and Diane Anderson's attorney Kirk McAllister are also petitioning the court to separate the Anderson cases and proceedings for the sake of judicial economy. Johnson shares he hopes if the motion is granted it will lead to a more efficient and speedier trial process.