Search For Missing Hiker In Yosemite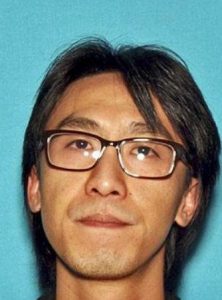 Alan Chow missing man in Yosemite National Park

View Photos
Yosemite, CA – Yosemite National Park is asking for the public's help in its efforts to locate a missing hiker – currently rescue crews are combing the area where the man was last scene.
The park has released these photos of the missing visitor, 36-year-old Alan Chow from the Bay area, which are in the image box. Park officials report his last known whereabouts was at the Hetch Hetchy entrance on Saturday, February 17. Park spokesperson Jamie Richards advises, "He had a permit to go backpacking in the Hetch Hetchy area and he was called in overdue by some co-workers yesterday. We began searching… We have ground teams out and one of our dog teams out covering the trails that he planned to be on with his permit."
Richards confirmed that Chow was hiking alone and that foul play is not suspected at this time, noting, "He's hiking in an area that weather did come in over the weekend. We are definitely hoping that he is in good condition and we find him soon." She adds that he is an experienced backpacker and his permit was for several days, which would suggest that he was carrying needed supplies.
Park officials ask that anyone that may have been in the area of Hetch Hetchy between February 17–20 or with possible information that could help locate him call or text 888/653-0009 or to submit a tip, click here.