Update: Alleged Burglar Busted In Twain Harte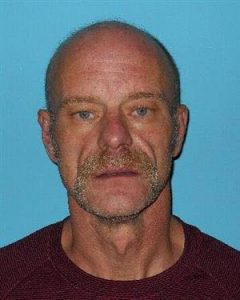 Bret Lee Snider

View Photos
Update at 12:59 p.m.: Tuolumne County Sheriff's officials are sharing that a burglar "caught in the act" in Twain Harte might have had an accomplice.
As reported below, an Escalon man who allegedly entered three residences Saturday night, stacking contents from them just outside each, was arrested the following morning with help from one of the homeowners who happened to return as his home was being burglarized.
Sheriff's spokesperson Sgt. Andrea Benson shares, "With the property stacked outide each home it makes you think that the homeowner did interrupt something and [the suspect] was waiting for a ride. So he may had an accomplice there waiting, so they could load everything up into a vehicle."
In this case, as deputies could not find an obviously out of place vehicle nearby, the burglar's accomplice probably took flight. Still, she says neighbors should always keep an eye out for suspicious vehicles and activities. She adds, "It is great when people do call when they see vehicles who do not belong in the area, driving around looking like they are casing the area."
Original Post at 9:39 a.m.: Twain Harte, CA — The Tuolumne County Sheriff's Office believes a burglar was "caught in the act" in Twain Harte
On Saturday evening a homeowner in the 18000 block of Mother Lode Drive in Twain Harte returned to his residence and found 49-year-old Bret Lee Snider of Escalon on his property. Snider claimed he was waiting for a ride from a friend and then took off on foot.
Sensing something was not right, the homeowner snapped a photo of Snider. The sheriff's office believes Snider was in the process of carrying out a burglary at the home, as upon further investigation, two other homes on the same side of the street had items from the residences stacked on the side of the homes.
Deputies located Snider the next morning in Twain Harte, and he was placed under arrest for burglary. He also had outstanding warrants for grand theft, bringing drugs into the jail and driving on a suspended license.