Registered Medical Pot Grow Raided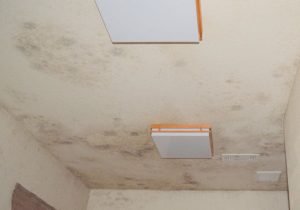 Valley Springs pot bust black mold

View Photos
Valley Springs, CA – A Valley Springs home, which had been registered for medical cultivations, was raided and deputies found way more plants than allowed for inside the home.
Armed with a search warrant for illegal marijuana cultivation, Calaveras County Sheriff's Office Marijuana Enforcement Team agents raided a residence on Amos Lane on Wednesday. Inside the home, they uncovered 907 marijuana plants and 26 pounds of processed marijuana. The two medical registrations only permit up to 200 square feet of total canopy area by a qualified patient.
No arrests were made as no one was on the property at the time of the search. Sheriff's officials indicate that several people associated with the home have been identified. The investigation is ongoing. No further information is available at this time.
This find renews the concerns Sheriff Rick DiBasilio voiced to Clarke Broadcasting last month regarding the fire and property damage dangers of homes being converted into indoor grows, as reported here. Pictures of widespread black mold and fungus in the image box validate that worry.