California Senate Passes Bill Calling For Net Neutrality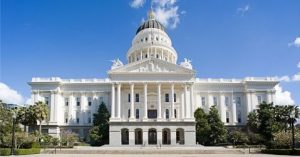 California State Capitol

View Photos
Sacramento, CA — The California Senate has approved legislation that leaders say would restore net neutrality protections for state businesses and consumers.
The move comes in response to the FCC voting to eliminate net neutrality protections on December 14. Net neutrality had required internet service providers to treat all data on the internet the same, and prevents them from speeding up, slowing down, or blocking content from websites and applications.
Senate Bill 460, authored by Democrat Kevin de Leon, passed in the Senate yesterday by a count of 21-12. It would make net neutrality violations subject to enforcement under California's consumer protection and unfair business practices laws. It would also prohibit state agencies from contracting with internet service providers that fail to abide by net neutrality rules. The bill now moves to the Assembly for consideration. Similar legislation has been up for debate in New York, Montana, Rhode Island and Washington.