Driver Arrested For Stealing Repo Vehicle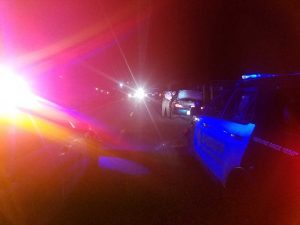 Redmond arrest Jan 28 2018 TCSO Photo

View Photos
Sonora CA – A repossessed vehicle owned by a Bay Area dealer and reported stolen from its storage lot last fall turned up in the Mother Lode, triggering the arrest of its former owner.
According to Tuolumne County Sheriff's spokesperson Sgt. Andrea Benson, last night around 9 o'clock a deputy conducted a records check on a green 2002 Toyota Solara, which at that time, was traveling just ahead of his vehicle on Chicken Ranch Road in Jamestown.
Advised that the vehicle was stolen, the deputy pulled it over at the intersection of Chicken Ranch and Table Mountain roads for an enforcement stop. It was then determined that while the driver, 38-year-old Jolene Redmond, of Haughton, Louisiana was the Solara's registered owner, its legal owner was San Jose-based Alum Rock Motors. The dealer had repossessed it and further reported that the car had been stolen off its storage lot last November.
CHP responded to the scene and took possession of the car. Redmond was subsequently arrested and booked into the Tuolumne County Jail for charges of vehicle theft and possession of a stolen vehicle. She was assigned a $10,000 bail.