Payne Trial Now In Its Second Week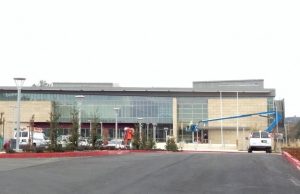 Calaveras County Superior Courthouse

View Photos
San Andreas, CA – Today is Day Four in the trial of a Copperopolis man accused of causing grave bodily injuries to two local women in a drunken boating collision on Lake Tulloch two summers ago.
On Friday, deputies produced James O'Bird, a known Tuolumne and Calaveras transient and key witness for whom the court issued an arrest warrant in order to obtain his presence on the stand, as reported here.
O'Bird remains of especial interest to both sides of the case as he was a passenger on the boat belonging to defendant Dean Payne when the crash occurred. Calaveras County Deputy District Attorney Brad Jones requested a body attachment and night service be allowed so the witness could be tracked and remain available through the trial process, which is estimated to possibly run through Feb. 2.
Among several witnesses who testified were Rachael Pringle, still deeply suffering from disabling injuries sustained when the inner tube on which she was being pulled by another vessel was struck by Payne's boat; also her husband Brian, who had seen the incident and ensuing activities firsthand. At the end of the day the jurors viewed Payne's boat, which had been specifically brought to the courthouse's back parking lot for that purpose.