Witness On The Lam Sought For Payne Trial Underway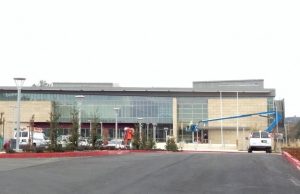 Calaveras County Superior Courthouse

View Photos
San Andreas, CA – Today, as the jury trial for Copperopolis man Dean Payne continues, the judge issued an arrest warrant for a no-show witness.
This morning Judge Susan Harlan approved an arrest warrant for Tuolumne and Calaveras County transient James Leroy O'Bird, a key witness who was present when Payne, in an inebriated state and allegedly piloting his vessel near the Lake Tulloch Bridge, ran over two female victims while they were riding an inner tube pulled by another watercraft. The crash, which occurred July 24, 2015, caused grave injuries to both from which they have yet to recover.
Court documents indicate that O'Bird failed to appear pursuant to a subpoena issued Jan. 17.  The warrant issued today includes an urgency finding by the court dictating his immediate presence that precludes the use of the promise to appear process and lists a $10,000 bail.
During yesterday's proceedings, court convened without the jurors present to argue whether or not Payne's Miranda rights were violated. Payne's attorney, Ken Foley called two witnesses to testify before resting on evidence; Calaveras Sheriff's Deputy Shawn Cechini who arrested and initially questioned Payne, and then Payne himself. Deputy District Attorney Brad Jones additionally called Deputy Tyson McMahon.
After closing arguments, the court determined there was no Miranda violation at the lake following the collision. While it did make a finding of a Miranda violation at the jail the court also found that it may be used for impeachment. The court determined there was no Miranda violation during a July 30, 2015 drive of the defendant to the Calaveras County Jail.
The jurors assembled shortly before noon for an hour while the attorneys debated over which exhibits should be permitted. The trial began in earnest following a lunch break. Among the exhibits shown yesterday were a photo of parking lot on Lake Tulloch where Payne's DUI evaluation was performed; breath test results showing Payne's blood alcohol level of .205; a portion of the inner tube the victims were riding at the time of the crash; and photos of the soft cooler found in Payne's boat containing beer and beer caps.